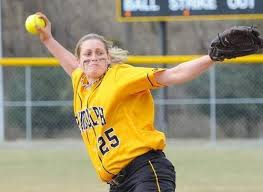 All games played at the North Myrtle Beach Sports Complex, will be Live Streamed with sound for our 2021 event. Please click on the link below or tab above.
http://nmbpark.com/park-cameras/
2021 -Fastpitch Dreams Spring Classic
NCAA- D-ll & D-lll
NAIA & NJCAA- D-l, D-ll, D-lll
Feb. 20th- Feb 27th
Feb. 27th- March 6th
March 6th- March 13th
March 13th- March-20th
You can modify your stay and play in any manner!!!
CHECK OUT!!! Our 2021 Homes: Avista Resort, Prince Resort. The Best of the Best!!! If you want state of the art housing, and playing fields, Fastpitch Dreams Spring Classic is where you want to be for your 2021 spring break.
http://www.avistaresort.com/fastpitchdreams.www
www.princeresortonline.com
We have 9 fields with-in a couple miles of the Atlantic Ocean,
Note!!!!!
The normal stay and play is 7 nights and 7 days, Arrive on Sat. Depart on Sat. Playing 8 games.($375.00 per person-You can modify your stay and play in any manner. Example: Arrive on Sunday, Depart on Wednesday. 3 night stay (which is our minimum), could still play 8 games for the price of $275.00 per person. Example: Arrive on Friday depart on Tuesday-8 games- 4 night stay- $300.00 per person. (Any # of games over 8 is $150.00 more per game.) Example if you came on a 5 night stay with 10 games, the cost woud be $325.00 per person plus ($150.00 x 2 extra games = $300.00) These prices, all cover ocean front rooming, full buffet breakfast, games, balls & umpires. (also practice and cages times are included) Game times are 9:30, 11:30am, 1:30, 3:30 & 5:30pm. We usually play 2 games per day, some have played 3 games in a day, or some just play 1 per day. All these options are available.
NtMz0PP5
NtMz
Home of Fastpitch Dreams Spring Classic
NtMz0PP5
N
North Myrtle Beach Sports -8 Games- (can be Modified) balls/umpires furnished
-Best dirt & grass turf in the southeast
-7 nights Ocean Front Resort- (can be modified)
- All you can eat-Breakfast buffet served -exception: Atlantic Breeze
-Practice Day
-Fields maintained between games
-Brand New State of the Art Facilities
-Live Streaming with sound of all games played at the sports
complex
-certified trainer at all sites, with 1 free trip to local clinic per participant
-College Certified umpires
-Some Past Teams- Juniata College,Wentworth Institute,
Keystone College,La Roche College,Univ of Charleston,
Univ.of Scranton, Baptist Bible College,Bay Path College,
Hilbert College, Stevenson University,UMass@ Dartmouth,
Albright University,Philadelphia Biblical College,
PSU @ Berks, PSU @ Altoona,St. Elizabeth College,
Mary Baldwin University,Point Park University,
Bowie State University,Cabrini College,Methodist College,
Brooklyn College,York College,

Milligan College,
Um @ Preque Isle,PSU @ Beaver,Morrisville College,
Henry Ford CC,Montgomery CC,Kellogg CC,
Pikeville College,University

Of Cumberlands,PSU-New Kensington,
Wesley College,Guilford College,Johnson State College,
Rivier College,Sauk Valley

, New

Rochelle College,
Drew University,University of Rio Grande,Southern

Maine
Ursaline College,Penn State-Fayette University,Malone,
Emory & Henry College, Green Mountain College,
Tennessee-Wesleyan

University,NYACK University,
South Suburban CC,

Florence-Darlington

Tech,
Spartanburg Methodist University,Montreat College,Cazenovia
College, Blackburn College,Mount Ida College,
University of Saint Joseph,Emmanuel College,
Pitt-Greensburg University,Frostburg

State College,
Grinnell College, University of Rutgers-Newark,
Lasell College, and many more....



Bill Higley- Head Coach- Clark Summit University
"Just wanted to say "thank you" again for the week.
We had a wonderful time, the games were well run,
your service was excellent, and the hotel (with
the pools and beach access) perfectly complimented
the softball experience.
We look forward to working with you again in the future."
Juli Greep- Head Coach- Wesley College
"I just 1st wanted to thank you for a wonderful week, and we couldn't
have asked for better weather. The tournament and accommodations
were top notch. I hope that you continue to host the tournament and
that we will be able to attend next spring as well"
_______________________________________________________
Hi Dale,

I wanted to let you know that we had a great time again this year
during ourspring break trip to the Fastpitch Dreams Spring Classic.
The new fields weregreat and will be even better as they mature.
We've been kicking around taking the team to Florida for the past
few years, but we always have such good experiences at the
Spring Classic that it's hard to go anywhere else.

Thanks for working with us and helping to make every year
so successful.

Fred Caldwell- Penn State Altoona- March 2014

------------------------------------------------------------
Fee:$375.00 per player/coach- Deposit of $100.00 per person.
Dale Warner
174 Baskin Hills Road
Lexington, S.C. 29072
Contact information:
Fastpitch Dreams
fpdreams@aol.com
803-360-8624
Avista Resort- 300 North Ocean Blvd-
North Myrtle Beach, SC 29582,
http://www.avistaresort.com/fastpitchdreams
The Avista Resort is one of North Myrtle Beach's Newest Ocean Front Resorts.
Construction was completed in July 2005.
TheTheT -Spacious one, two, three bedroom condominiums, Oceanfront & Ocean Views
-Complimentary High Speed Wireless Internet access in guest suites
-Complimentary High Speed wireless access in public areas
-Interior Corridors
-Full Kitchens including Refregerator, stove, oven, washer/dryer and dishwasher
-2 Beach Front pools, 1 indoor pool, 2 lazy rivers and 3 Hot Tubs
-Full Service restuarant, room service, lounge, meeting and event space
-State of the art fitness center
-Complimentary Private covered parking garage and adjacent public parking
-Concierge & Bell Service
-Daily housekeeping
-24 hour front desk service
-Free DVD rental
http://www.avistaresort.com/fastpitchdreams
NoN